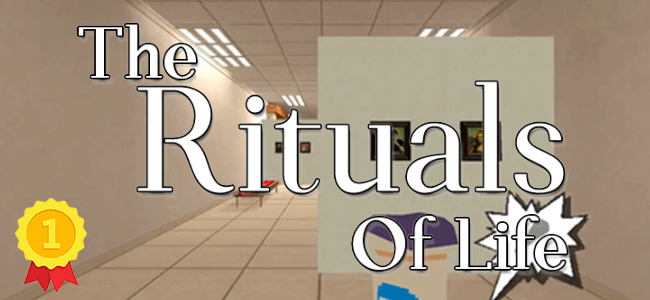 Summary
I love to attend game jams, especially the Global Gamejam which I've succesfully attended every year from the first time I've entered. These events are a great moment to expand upon your skills and try something you've never done before. Below I will list a few games we made and what my roles during these jams were.
2016: Rituals of Life
The Rituals of Life is social commentary on our usage of smart phones and its' professed importanty. The goal of the game is for the player to avoid obstacles that are on their path while trying to swipe, click and scroll through the notifications and cues on their phones. The longer the view of the player is on the path to avoid obstacles in "real life" the more distorted the view becomes. This choice was made so that the player has the incentive to look down at their smart phone rather than to look in front of them to avoid objects. When the player has reached the end of the level they will be presented with a score based on their performance which is calculated by the amount of phone-notification and cues missed and objects in "the real world" pushed over.
The main theme of the Global Game Jam 2016 was "Rituals". We forced ourselves to think out of the box, because the theme invokes the urge to use obvious clichés and tropes. We wanted to create something that was absurd and funny yet touching upon themes we recognize from daily life. This way of think has rewarded us with the first place in the Jury Award because of the simple, creative and most of all fun design mechanics of our game.
As mentioned before I try to use game jams to expand upon my skills and try something I don't do often. I was mainly focussed on my art and design and due to the strict deadline and time frame as we encountered some scope creep the year before.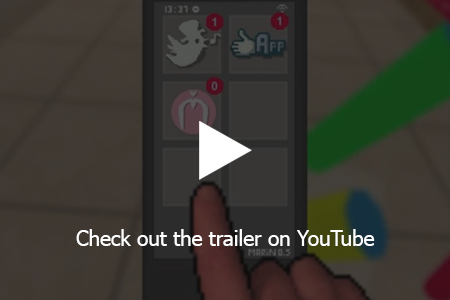 Details
Date: January 2016
Status: WIP
Engine: Unity3D


2017: Trumpede
A satirical arcade-style game created in 48 hours during Global Game Jam 2017. The theme of the Global Game Jam 2017 was "Waves". In the game, the player controls a car belonging to the Symmerian border police, trying to keep the wave of Dramarican refugees away by flingin different typical Dramarican items at them, distracting them as long as possible. The levels ends if the player is submerged in the waves of refugees after which the player will be presented with a score based on their performance.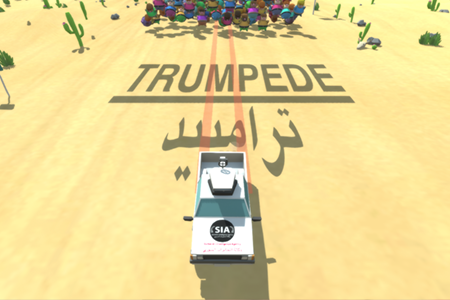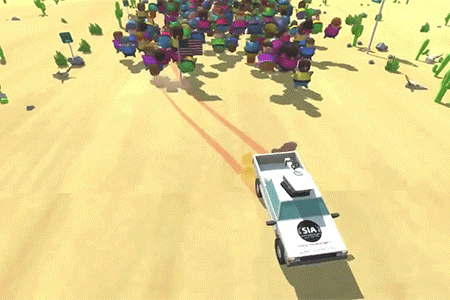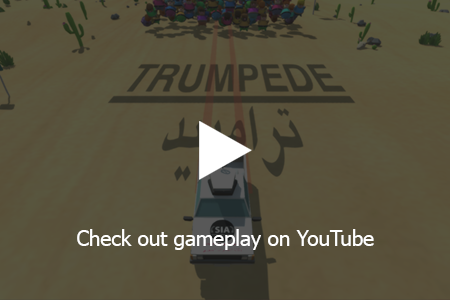 Details
Date: January 2017
Status: WIP
Engine: Unity3D